When in Mangaluru, make sure to have an authentic Mangalorean breakfast to dinner at Khadya' s. It is what the people of mangaluru say "Kushi aand"; In short it was awesome, it is a traditional breakfast with mostly organic or homegrown and homemade food. It is like rejuvenating, authentic and healthy. And if you ask us, the perfect way to start the day.
A Traditional breakfast in an Authentic Place
Even if we tell you about what having a meal at Khadya is like, adding the pictures to show you what to expect, you will still be overwhelmed by the number of delicacies displayed on your table.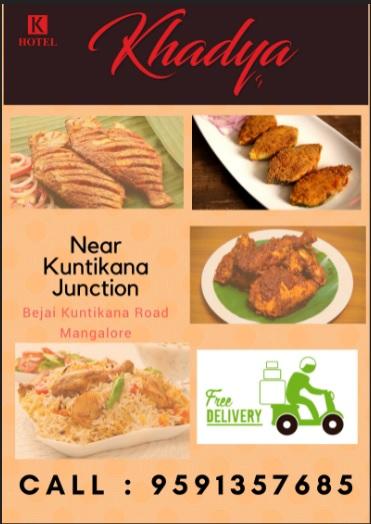 Authentic Mangaluru food is delicious, healthy, and diverse. Try Khadyas Mangaluru cuisine you will love them!.
Of course, there are plenty of places serving authentic food all over the Mangalore. Eating, in general, is a big deal and having a breakfast/meal that almost gets you through the entire day is a bit of a ritual. What are the spreads to expect for your breakfast? Depending on where you have it, some personal touches are added. At Khadya's, your plate will consist of HESERU AVALAKKI , GOLI BAJI, BANANA PODI, AVALAKKI and many and plenty more. By the time you finish your breakfast, morning will have turned to noon! ?
Koli anka (kOLi anka) (Cock fights) (ಕೋಳಿ ಅಂಕ) is a popular pastime in coastal Karnataka and its neighboring regions, even though it is a worldwide phenomenon. A cock that flees the arena or dies of its injuries is deemed to be defeated. Its carcass is given to the owner of the victorious cock.
The meat of the vanquished cock generally is very tasty and the best dish they make is the Kori Sukka and Kori Ghashi and savored with either roti or boiled rice. At Khadya's the same is served daily to wake your taste buds.
Nati Koli prices have sky rocketed in the past and these delicious dishes are served at Khadya's daily at nominal rates. The fish preparation looks utterly delightful on the plate in its myriad colours and with textures that compliment which includes ANJAL FRY, BUTHAI FRY, Tava Fry, Masala Fry.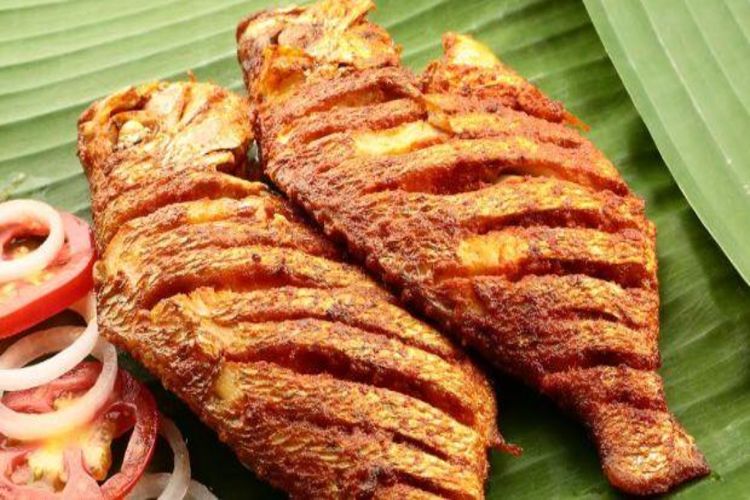 The chicken biryani here deserves a special mention, its more like a homemade biryani but its very tasty. Along with Yeri, kOg, Butter fish Special, PUNAR PULI SHARBATH, Ellu Juice, Malnad Kashaya Etc
We have put together a gallery of options available. It is about spending time around the same table, enjoying good food and great conversations. We might as well confess, we've changed the world numerous times over Khadyas , to us, it is the foodies equivalent of a good, invigorating massage. You go back home a different person. ?
you do not need an excuse to have yours on any other day of the week. It is the perfect way to taste coastal culture!
Address
Near Kuntikana Junction
Bejai Kuntikana Road
Mangalore
Ph: 9591357685
website: www.hotelkhadya.com
Like what you read?
From a quick like to a social share, comment below to show how much you enjoyed this story and your view on the article.
Like our Facebook Page , Twitter for the latest events in the coastal region.
The Review
Hotel Khadya Sea Food Restaurant
When in Mangaluru, Have an authentic Mangalorean breakfast to dinner at Hotel Khadya Refreshments. It is what the people of mangaluru say..
PROS
Breakfast
Home Delivery
Indoor Seating
Brunch
Review Breakdown
Taste

0%

Service

0%

Authenticity

0%

Cusine

0%