Mangaluru might have clean beaches but the amount of garbage that goes into the ocean is noticeable at some beaches around the city.
Being on the coastal belt its a wake-up call after The shocking sight at Mumbai's iconic coastal road, Marine Drive, on Sunday highlighted the abuse being meted out to nature by the humankind. The Arabian sea vomited over 361 tonnes of garbage over two consecutive days onto the shore, and the trash mainly consisted of plastic.
Marine Drive (from Marine Plaza to Gymkhanas) ??? @MumbaiPolice @Dev_Fadnavis pic.twitter.com/WYPNGH7JU4

— Deepesh Sancheti (@djsancheti) July 13, 2018
Following the incident, Twitterati was flooded with videos and pictures of the garbage that was vomited.
Needless to say, it's high time 'we should stop filling water bodies with filth'
Mangaluru city has an average elevation of 22 m (72 ft) above mean sea level. Mangalore has a tropical monsoon climate and is under the influence of the Southwest monsoon.
This year torrential rains had submerged most of the roads in Mangaluru and adjoining areas, bringing life to a standstill in past few months.
It is not just the residents who are seen wading through the water. After the high tide brought in more water into the city from the Arabian Sea.
#MangaluruFlooded My hometown under water. Even the rain gods seem to be shedding tears of joy over Kumara Swamy. #KarnatakaElections2018 #Mangalore #Mangaluru #Karnataka pic.twitter.com/xUHsTzXUPh

— Amartweets (@AmarBantwal) May 29, 2018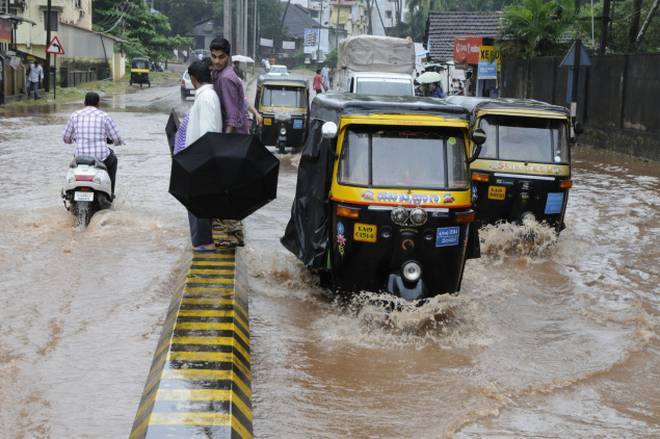 Article by: Rajesh Suvarna, Hosabettu.
Like what you read?
From a quick like to a social share, comment below to show how much you enjoyed this story and your view on the article.
Like our Facebook Page for the latest events in the coastal region