WhatsApp message forwarding may have just spoiled the party.The upcoming Konkani film Mangalore to goa which has surfaced online shows the rising popularity of Konkani cinema. Ithas been observed after the regional language tulu films got global recognition.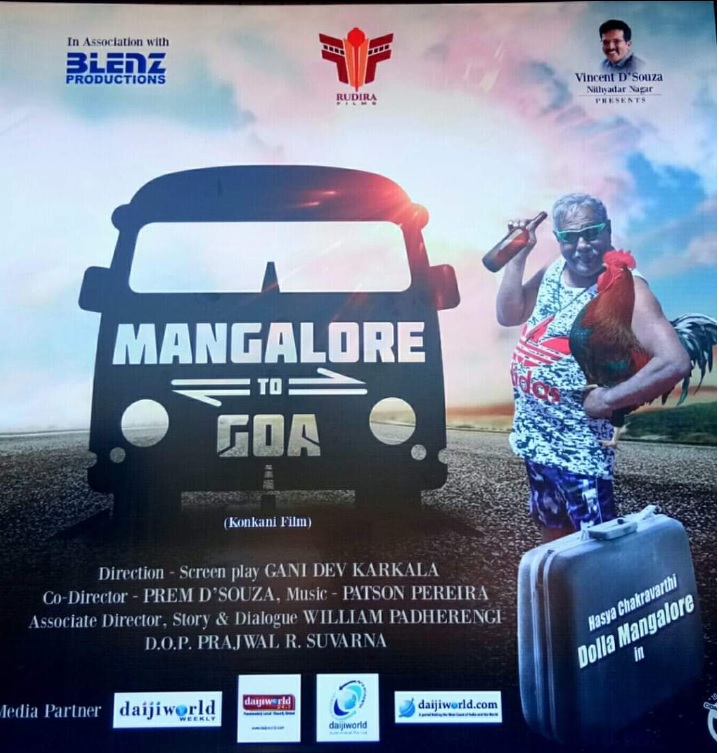 After Konkani film 'Zanvoy No. 1' making waves in Mangalore. The next upcoming is for sure shot is Mangalore to Goa.
Fabulous story-line, comedy, beautiful songs and enchanting music, professional dance form and above all, very enchanting locales which contribute immensely to the success of any film.
The teaser doesn't not reveal much. But sure 100% Pure Comedy
Lead Actor : Godwin Sparkle
Direction –screen play Gani Dev Karkala
Co-Deirector – Prem D'souza
Associate Director, Story & Dialogue William Padherengi, D.O.P – Prajwal. R. Suvarna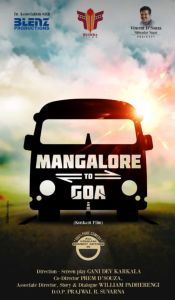 Like what you read?
From a quick like to a social share, comment below to show how much you enjoyed this story and your view on the article.
Like our Facebook Page, Twitter for the latest events in the coastal region.